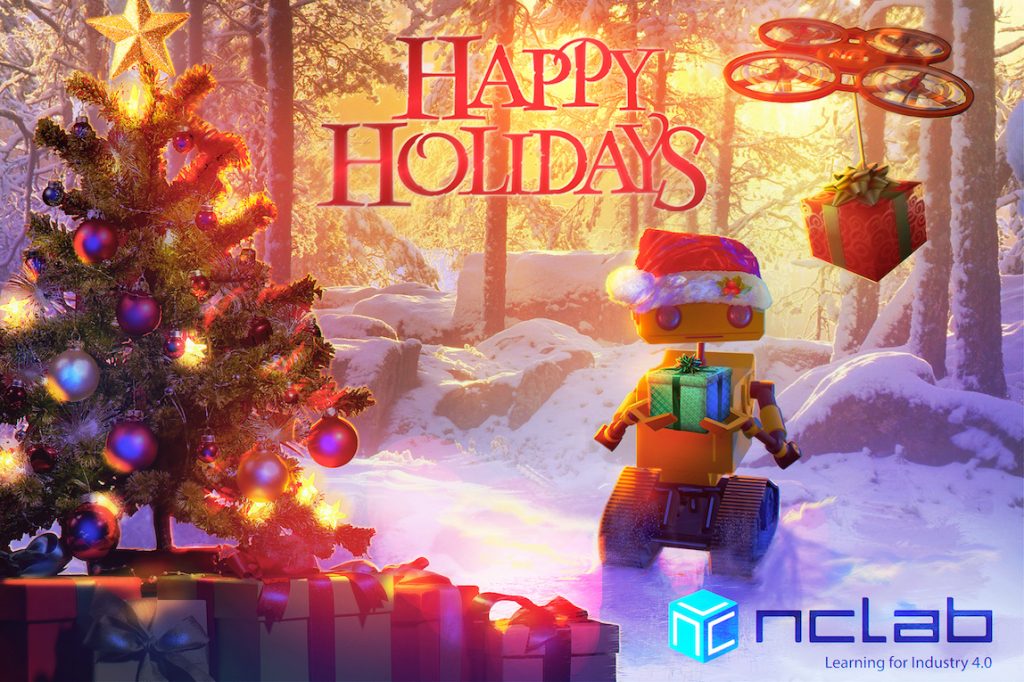 Dear Colleagues, Partners, and Friends:
On behalf of the entire NCLab team, let me wish you a wonderful holiday season and much success in the New Year 2018!
This was hands down the most successful year in the history of NCLab. Here are a few numbers:
Our student user base grew to almost 40,000.
Our students solved more than 1,000,000 course levels in 2017.
We were featured on the global Hour of Code page, and more than 150,000 new students were introduced to our courses in just one week this December.
We won educational awards in both institutional and homeschooling spaces.
We received our first outside investment, and strengthened our team via several key hires.
We opened many new doors both in the U.S. and in other countries including Australia,  Malaysia, South Africa, Peru, Mexico, Poland, UK, and Germany.
We would not be able to grow without your support. Your input, feedback, and ideas are invaluable to us. Thank you SO MUCH for being with us, and helping us achieve our goal which is to make high-quality STEM education available to all learners. We will have more great news coming up shortly. Stay tuned, and Happy Holidays!
Pavel Solin
President and Founder
P.S. All our courses went through significant improvements. Keep reading to learn more!
---
Karel the Robot Grows Up!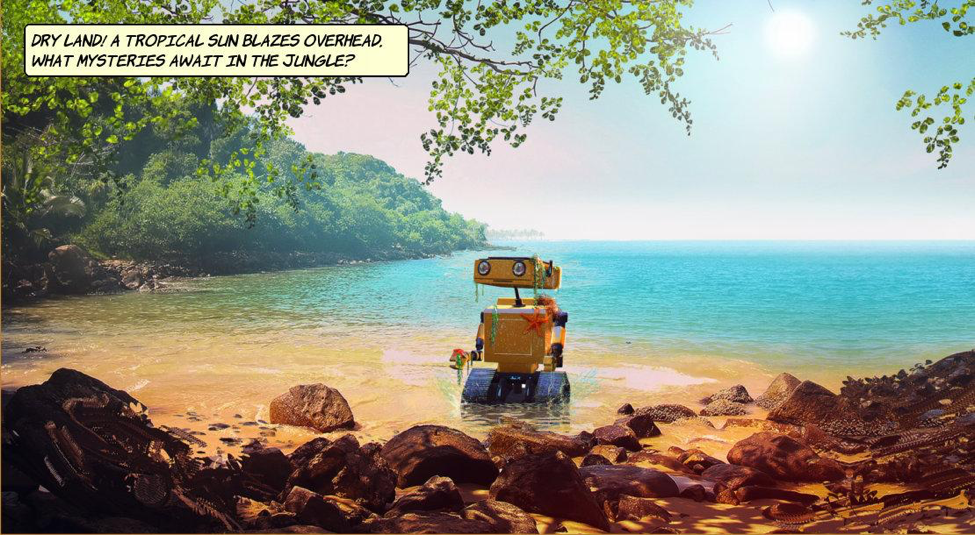 NCLab's flagship course went through huge improvements:
Illustrations were upgraded to appeal to older audiences.
Based on user feedback, many levels were improved and several new levels were added.
The course flow was smoothed out based on automated anonymous feedback messages numbering in the hundreds of thousands.
Task descriptions were clarified, and code templates improved.
The overall student success rate improved by 32% compared to the previous year.
The Karel course was enhanced with a number of exciting new coding projects such as reading and writing in Braille, sorting algorithms, decimal-binary conversion, decimal and binary addition, and more.
The Karel app was upgraded to include variables, multiple objects in a square, and other new features.
---
Virtual Robotics Added to Python I
The Python I course is an excellent introduction to Python for beginners; particularly for girls. In a visually engaging way, students learn Python syntax and all basic concepts including for-loops, if-else conditions, while-loops, variables, functions, and lists. The course is based on the Python Turtle which, in NCLab's version, allows students to extrude their drawings to 3D, and export the files to print on 3D printers or cut on laser cutters.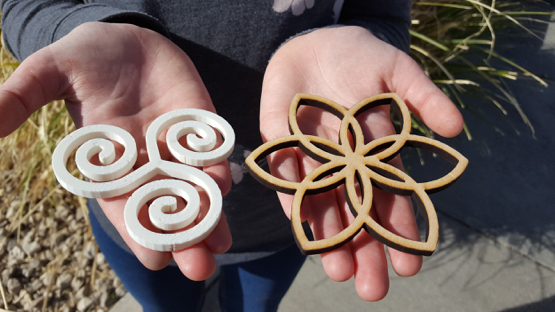 Recently, the Turtle was equipped with LIDAR and color sensors. The LIDAR sensor allowed us to create new tasks related to robotics, such as line-following algorithms, maze-navigation algorithms, autonomous car algorithms, random walks, and others. Thanks to the color sensor, students can now learn practical skills such as how to read and write barcodes: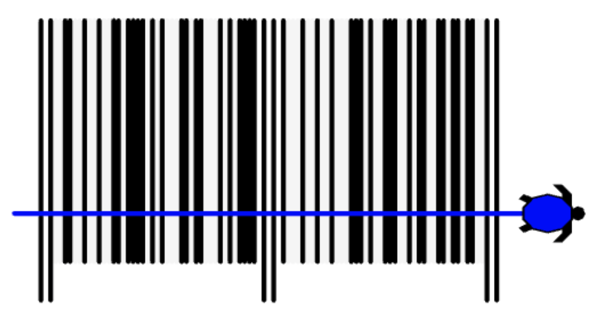 ---
Python II to be Released in January!
This course is very different from the dozens of online Python courses which in fact just walk students through the list of Python commands. The NCLab Python II course is an advanced Python programming course where students learn Python while exploring practical computer science concepts such as API design, logical gates and binary adders, bitmap and vector graphics, and more. As students progress through the course, they are assembling an impressive coding portfolio which can be attached to a resume. This portfolio contains:
a comprehensive suite of simulation tools for logic gates and binary adders,

a powerful image editor based on Pylab,
a toolkit for manipulating bitmap images,
custom object-oriented implementation of the Python Turtle, and much more.


---
New 3D Modeling Projects Added
The 3D Modeling course in NCLab has revolutionized the instruction of Constructive Solid Geometry (CSG). CSG is one of the most fundamental engineering skills of the 21st century, but not many teachers are familiar with it. What makes our course unique is that teachers do not require prior knowledge of this subject at all, and furthermore, the school or public library does not need to purchase any expensive commercial software. Students learn in NCLab at their own pace using tutorial videos, examples, and a carefully designed sequence of automatically graded projects with gradually increasing complexity. Here is a sample drone project:


Click here for more details, and to see the drone fly!
You can also walk through the construction steps of the drone frame with our Hour of Code "Let's Build a Drone" project.
Thank you very much for reading.  We look forward to working with you in 2018!
Your NCLab Team