Our Mission
NCLab's mission is to bring equity to STEM education for all learners, especially the under served, by providing them with technological opportunities that engage them, ignite their curiosity, and personalize their learning. NCLab makes sure that its users achieve their STEM education goals through the use of innovative self-paced online courses in computer programming, 3D modeling, and other essential STEM subjects. NCLab is passionate about training and supporting teachers who are and will remain an indivisible part of the educational process.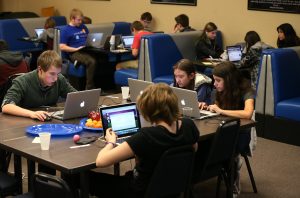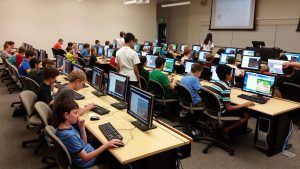 Our Vision
NCLab will become the leading online computing resource for Science, Technology, Engineering, and Mathematics (STEM) education by
providing powerful STEM computing tools based on open source software,
engaging and easy-to-learn self-paced online STEM courses,
and by training and supporting teachers and librarians.