Sketch a Molecule
In the first step, sketch a molecule with PubChem Sketcher. PubChem Sketcher makes it possible to draw molecules easily, almost like by hand. It is not open source but it is used in NCLab with the permission of its author Wolf Ihlenfeldt from Germany. The figure shows a sketch of the caffeine molecule.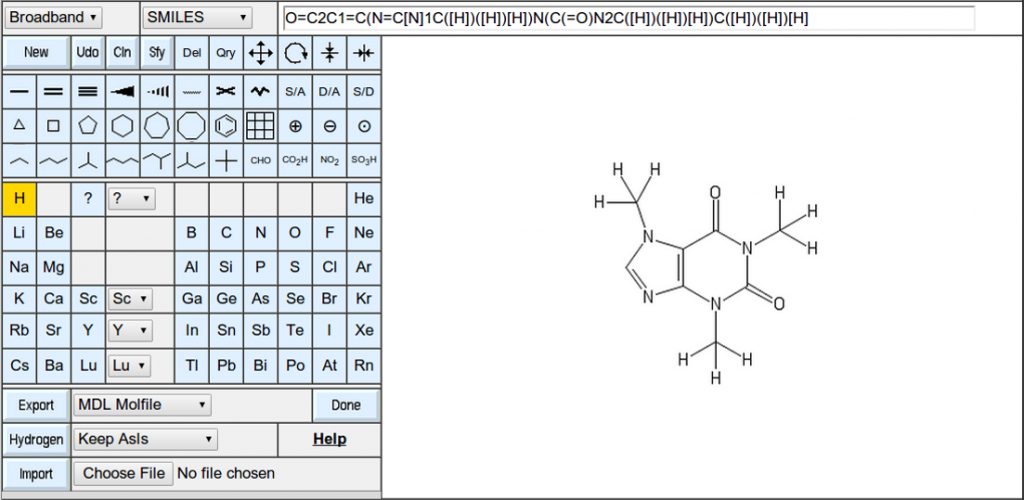 Compute and Visualize Its 3D Shape
The sketch of a molecule is sent to the server where its 3D shape is calculated using OpenBabel. OpenBabel is a powerful open source computational library that finds the shape of 3D molecules using energy minimization algorithms. The figure below shows the shape of the caffeine molecule that was sketched above.
Download Complex Molecules from Scientific Databases
In the future, the module will give NCLab users access to the same databases that scientists use for their work. The figure shows a protein.