Have a look at this cool steam engine that Sean started yesterday, worked on at home in the evening, and will finish today: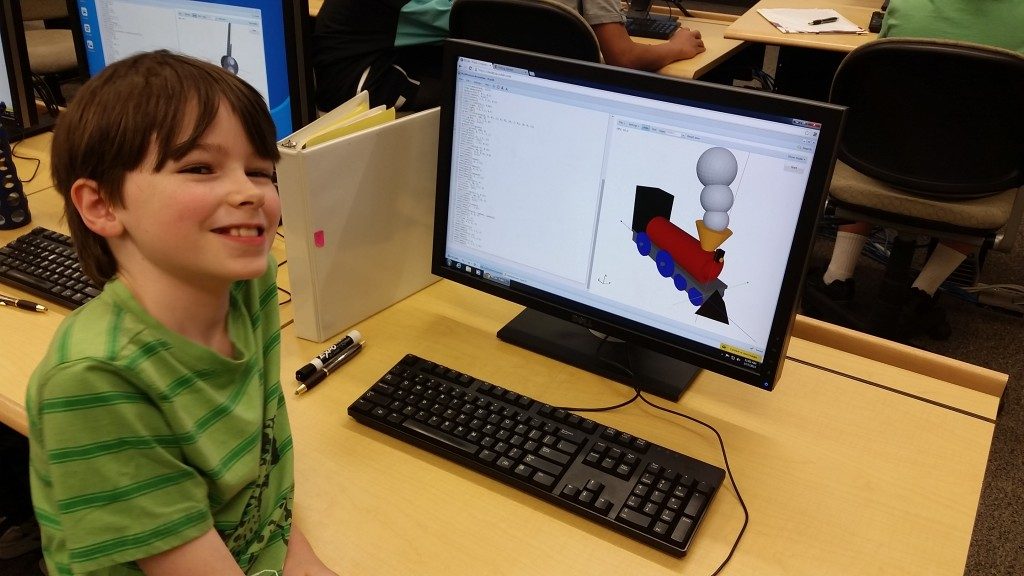 Carson's F-15 is getting in shape too: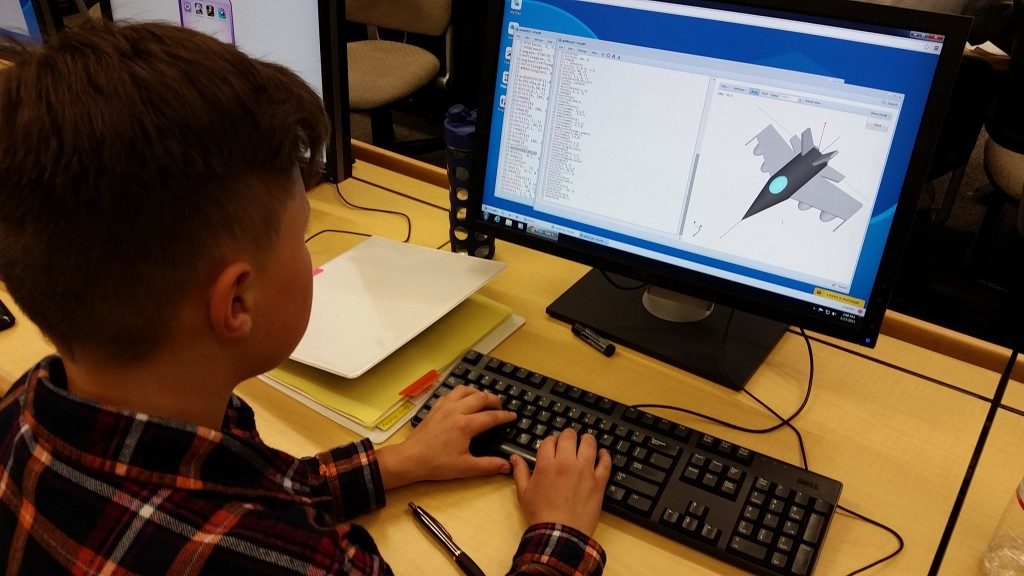 Liam likes the Sun – and planets: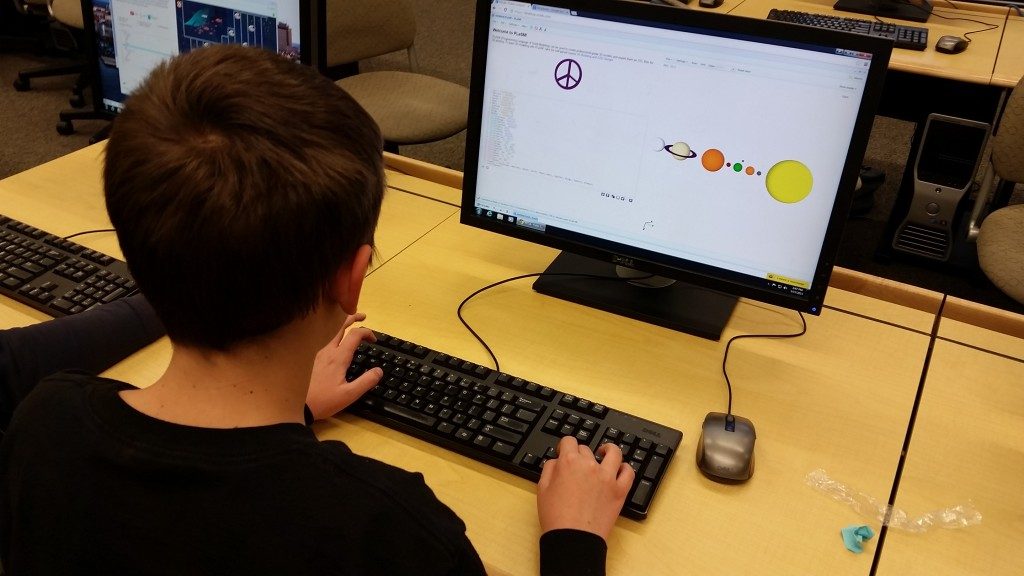 Today Michael and Kyle were totally consumed by Karel the Robot. Yesterday they skipped it and worked on the Python course, because they thought that Karel is just for kids. Today they spent with Karel almost the entire day. First doing the course, then building their own mazes and writing their own programs for Karel. Pretty neat ones, actually: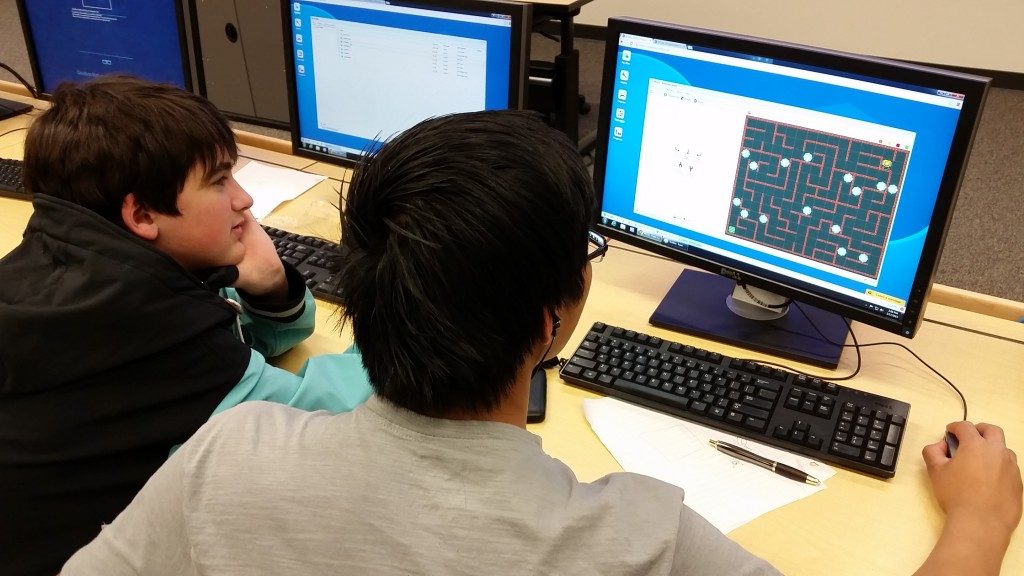 The best thing of all is to be together with friends and have tons of fun!