by Georgia White, Director of Career and Technical Education (CTE), Western Nevada College, Carson City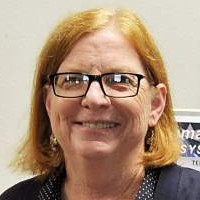 Western Nevada College's Jump Start College Program started with 27 enrolled students three years ago, and it has evolved into a highly successful, dynamic program that is providing a variety of higher education benefits to Nevada high school students. Besides the extraordinary opportunity for students to receive up to an associate degree before graduating from high school, the dual-credit program is saving parents a significant amount of money and delivering a high rate of success for their children in the classroom.
"Do you want to graduate from college on a Monday and from your high school that Friday? Jump Start is making that a reality for students across Nevada," said WNC Dean of Students John Kinkella. The growing Jump Start College program now serves 379 total students spanning five Northern Nevada school districts and reaches as far south as the Nevada Virtual Academy in Las Vegas. But students attending public schools aren't the only ones benefiting. Nearly 30 home-school students are also enrolled in the program. High schools screen their students beforehand to determine who qualifies as good candidates for WNC's Jump Start College. A willingness to work hard and a desire to start higher education earlier than most have translated into a high success rate in the classroom.
There is a support system in place so students don't become overwhelmed and abandon their enormous opportunity. An important component of the Jump Start program is the supplemental instruction the students receive. Cohort coaches serve as peer mentors and sit in class with the students, and orchestrate a multi-purpose workshop once a week. Many Nevada school districts have also become immersed in the Career and Technical Education Jump Start program. For the fall 2017 semester, Jump Start students will be able to gain industry-endorsed credentials and certifications in automotive mechanics, manufacturing, construction, business, collision repair and computer information technology at the Carson City campus. Some of these programs are available throughout WNC's service area. Fall 2016 a Jump Start manufacturing program started at Silver Stage High School. This fall, Yerington and Smith Valley High Schools will participate in a construction program on the YHS campus.
While empowering their students to expedite their college education, these generous school districts are saving students' substantial money. If you factor in the higher cost of tuition at state universities, as well as food and lodging (not to mention many other costs), the savings reach well into five figures. This can be the difference sometimes whether a student even pursues a higher education.