In September 2014 we completed the first round of after school programs in Reno, trained teachers in Mineral County SD, hosted K-12 school workshops at UNR, and added lots of new functionality to NCLab.
First Round of After School Programs Completed!
The first month of NCLab computer programming and 3D modeling after school programs in Reno was a total success. In October, we are enrolling more students and expanding to new schools.


Computer Programming and 3D Modeling Workshop for the Reed HS at UNR
Computer programming class from the Reed HS lead by Ms. Carolyn Hughes visited for a one-day workshop. The students had a chance to learn many things about NCLab and they were exposed to 3D modeling for the first time. Exceptional teacher, exceptional students. We really enjoyed the workshop.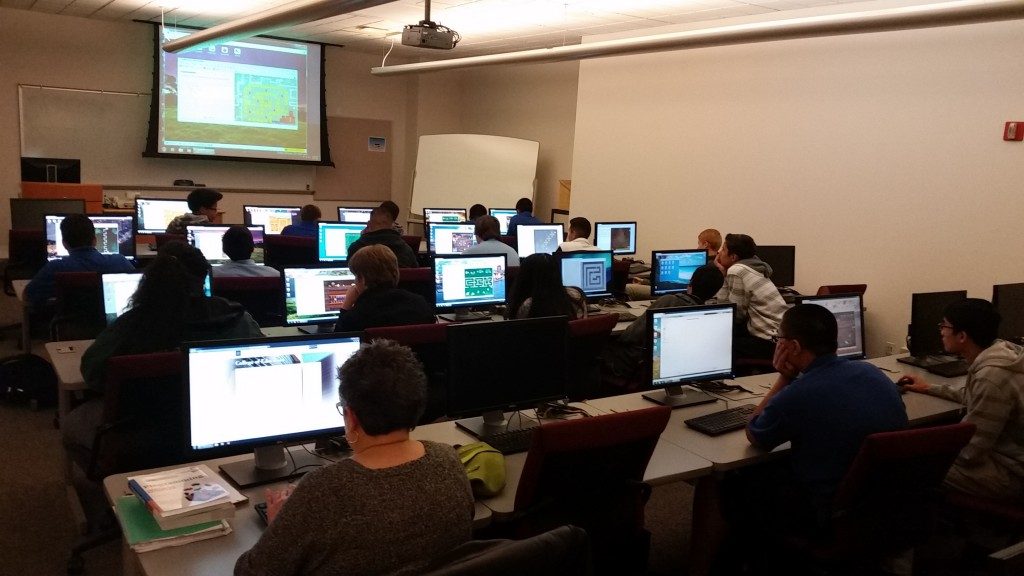 Teacher Training in Mineral County SD
In September we visited Hawthorne, NV for traditional annual teacher training in computer programming and 3D modeling. We enjoyed as always.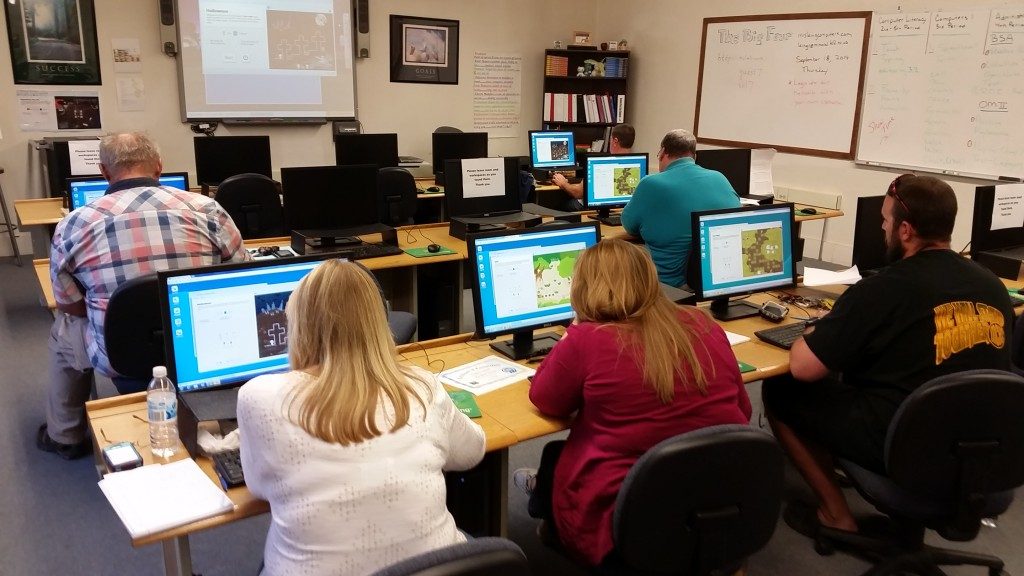 Improvements of the My School Panel
The progress tracking table now allows the teachers to click on any game for any student, and see more details including the student's code. The teacher also can lock and unlock games for students.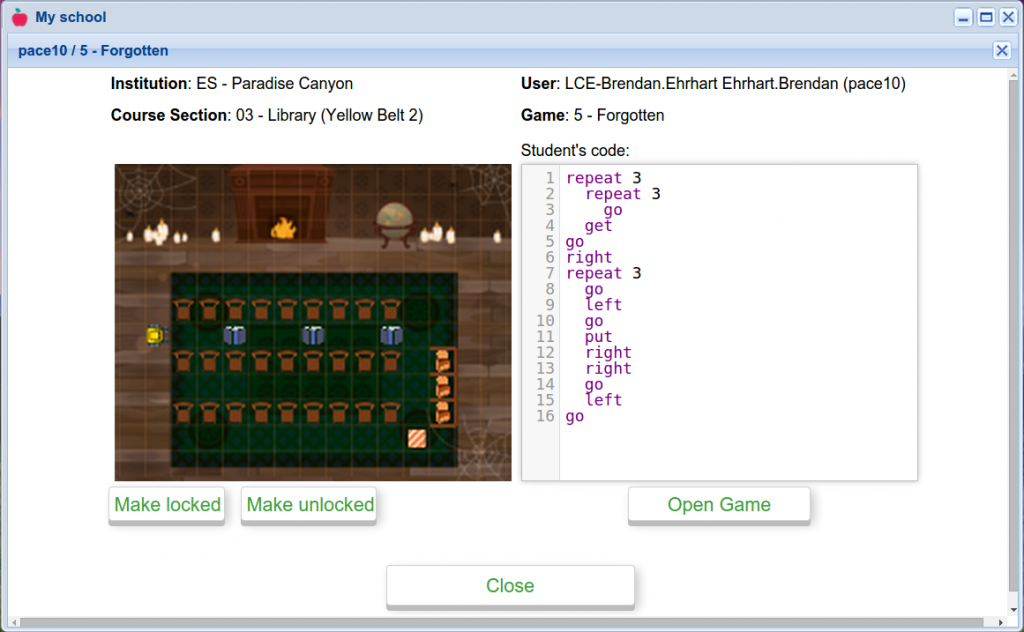 Revision of Hints for the Karel Programming Course
We have thoroughly revised and improved the Hints for all 77 games in the Karel programming course. Now they are much more informative and useful. Elementary school kids love these changes and they are getting more engaged. On the other hand, we heard from high school students that the new Hints are almost too explicit. Therefore, the Hints system is going to undergo more changes in the upcoming weeks. It will be up to the discretion of the teacher to decide how much advice the students will be getting.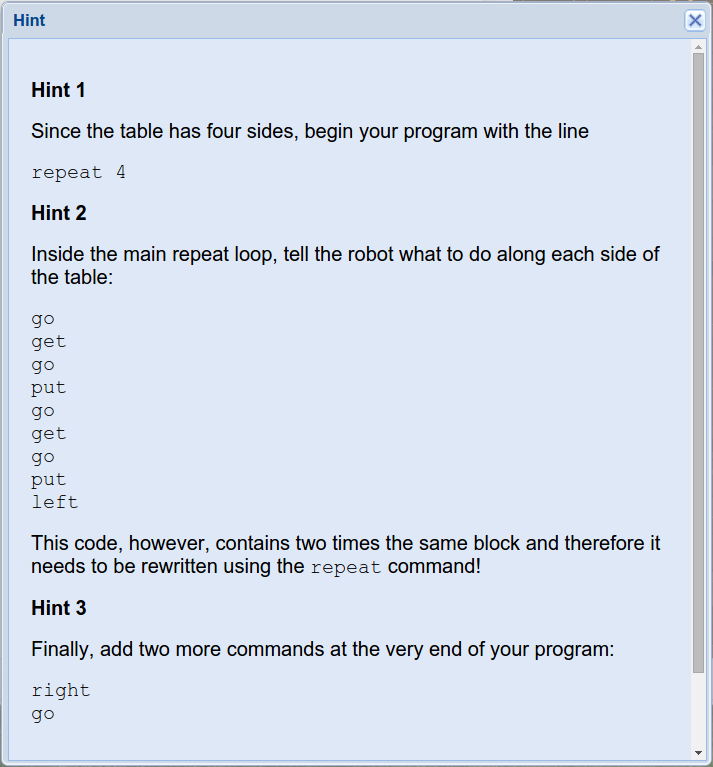 Coming Soon
The most important upcoming change is a new version of the self-paced 3D modeling course. In addition to this, the Karel course is going to receive many new illustrations, automatically generated progress certificates, and a new grading system. New version of the Python course will come after the 3D modeling course.