CUE is our favorite event – we always meet many teachers who are enthusiastic about STEM and eager to learn new things. NCLab is a bottomless resource for such creative minds. This year, Fall CUE took place at American Canyon High School which is located close to Napa. Certainly one of the largest and fanciest high schools we have ever visited – this could easily be a smaller college!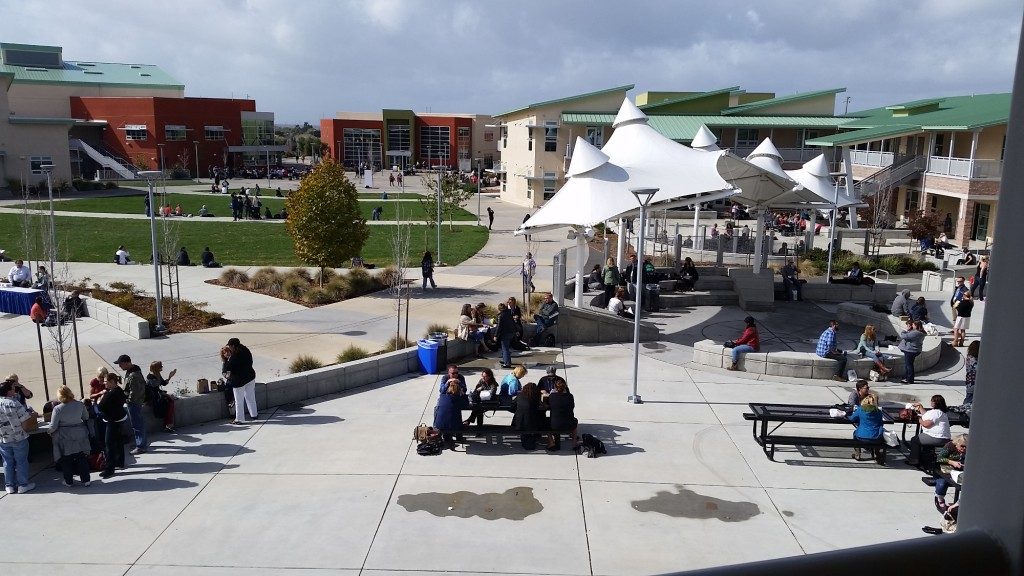 NCLab's presentation was a one-hour hands-on 3D modeling workshop. We sort of expected that people will be just sitting around and watching, but to our surprise, more than 20 actually created free user accounts and worked with us actively for the full hour. They also asked the right questions – awesome audience! We were able to do a lot – explain how to create 3D objects, how to give them colors, how to display multiple objects in the same scene, how to rotate and move objects, how to create intersections of objects and subtract objects from each other, and how to extrude 2D objects to 3D. Isn't this an awesome progress for one hour? Here is a photo of the participants: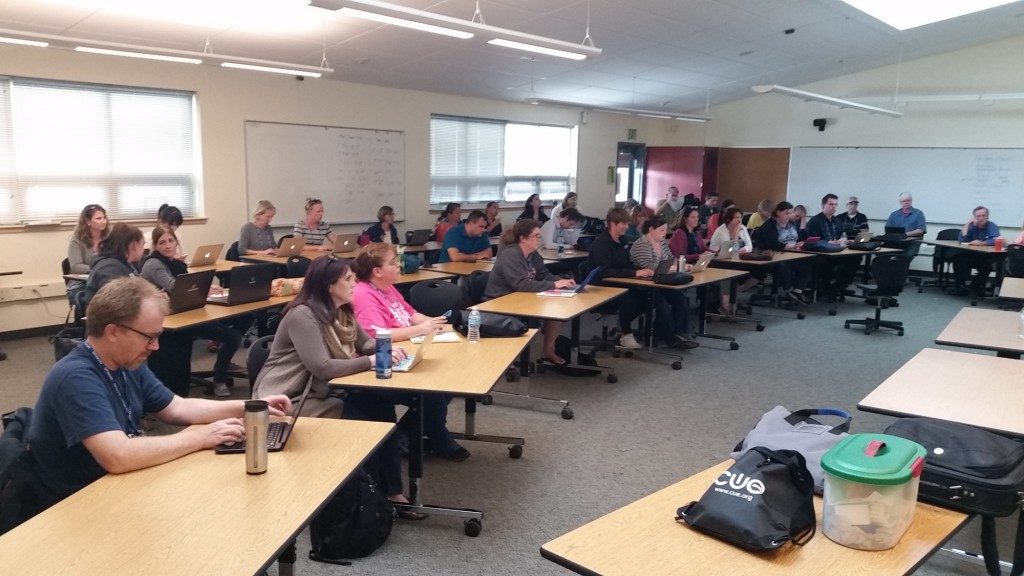 BTW, NCLab just released the first fully self-paced 3D Modeling course in history. This means that any teacher – expert or non-expert – can now teach 3D modeling! Do not miss out and try it with your students! You just need to claim 10 free student accounts for your school by filling out a simple online form at http://nclab.com/freeaccess/, and all NCLab self-paced courses will be included.
A separate post about the 3D modeling course is coming soon.