WANTING A 21ST CENTURY CAREER?
SANDI WILL

 PAY FOR IT!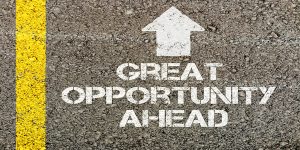 The State of Nevada stands ready to pay your way to an in-demand 21st century career.
Click here to take a free 2-hour assessment and be on your way to a very bright future.
BE IN DEMAND!
Did you know that the Nevada Governor's Office of Workforce Innovation (GOWINN) received a large federal grant to help Nevadans get into 21st century careers? The grant is called SANDI.
SANDI is for people who
Want to grow in their existing job

Are interested in a career change

Are unemployed or underemployed
This could be a once-in-a-lifetime opportunity for you. If you decide to take advantage of it, your path to a brighter future will begin with taking the free SANDI Intake Assessment. This is a 2-hour activity designed to help us understand better where your strengths are, and what training might be best for you.
If you successfully complete the SANDI Intake Assessment, a personally assigned Career Navigator will help you select a path forward and enroll you in the training you need to get you there. The training only takes a few months, it's completely paid for, and you may even be able to take it in the comfort of your home.
When you complete the training, you'll receive assistance in getting a job that leverages your new 21st century skills.
Getting Started
Your journey begins with taking the free SANDI Intake Assessment. All you need to do is click here and simple instructions will guide you through the entire process.
Not sure if this is the right thing for you? Fill out the Get in Touch form at the bottom of the page, and we will reach out to you shortly.
Tell A Friend
If you have friends who want a brighter future, please use the Social Media bar on the left of your screen to share this information with them.
Get-In-Touch