By Rose Caltron, Innevation Center Coordinator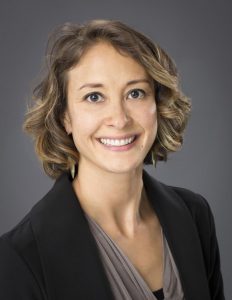 The University of Nevada, Reno supports a cooperative research and discovery environment. With an unusual, open approach to industry and entrepreneurs, the University has the goal of connecting the resources and knowledge of the campus with the greater community. It was with this goal in mind that the University of Nevada, Reno Innevation Center—Powered By Switch was opened a little over a year ago.
The Innevation Center is a synergistic, collaborative space stimulating the creation and incubation of startups and accelerating the growth of the region's knowledge-driven economy. It is designed to empower Nevada's next generation of economic leaders by igniting the creative and entrepreneurial spirits of the University's students and faculty, community creatives, makers, economic developers and emerging companies.
In the heart of downtown Reno, The Innevation Center is accessible to the general public during standard business hours and to members for extended hours. We offer co-working space, conference rooms ranging in size, with the largest holding up to 150 people, and a makerspace housing twelve 3D printers, hand tools, soldering stations, an industrial sewing machine, a laser cutter, CNC mill, CNC lathe, drill press and other shop equipment. The makerspace is used by startups, industry, hobbyists, student groups and more, and is the perfect place for prototyping, idea conceptualization, brainstorming and fun.
The Innevation Center hosts members who work in a variety of backgrounds, including software development, the biomedical field, and clean energy, just to name a few. In addition to members, a number of entrepreneurial groups, mentors and university students and staff work out of the building. The top floor houses two innovative university programs. First is the Nevada Advanced Autonomous Systems Innovation Center (NAASIC) where scientists and researchers are developing unmanned aerialand ground vehicles and advanced manufacturing technologies. Second is Nevada Industry Excellence (NVIE), a statewide program that provides Nevada industry and business with expert resources and programs to improve their processes, increase efficiencies, and grow their productivity in order to make them globally competitive and assume a leadership role in their sector.
All of this adds up to an energetic, diverse space brimming with ideas. Anyone can become a member and benefit from co-working and networking opportunities, mentors and the University's business-oriented resources. Visit unr.edu/innevation, call our front desk at (775) 682-8612 or contact Rose Catron at rcatron@unr.edu.