Explore Award-Winning NCLab Library Programs!
"Everyone is learning when they use NCLab. The kids, teens, librarians and parents are all involved in solving the problems. It creates an all-round, inclusive learning environment."

— Claudia Maureen Melton, Youth Services Department Head, Spring Valley Library, Las Vegas
Would like to talk to us? Call any time at (800) 666-2024 or email office@nclab.com
NCLab Computer Programming and 3D Modeling programs are a great opportunity for students of ages 9-16 to
learn essential 21st century STEM job skills,
improve their problem-solving skills,
learn how to persevere and handle failure,
make new friends with equally-minded peers,
reinforce a positive relationship with their local library.
NCLab programs combine fun self-paced interactive learning with creative activities and competitions. Librarians do not have to be experts in coding or 3D modeling.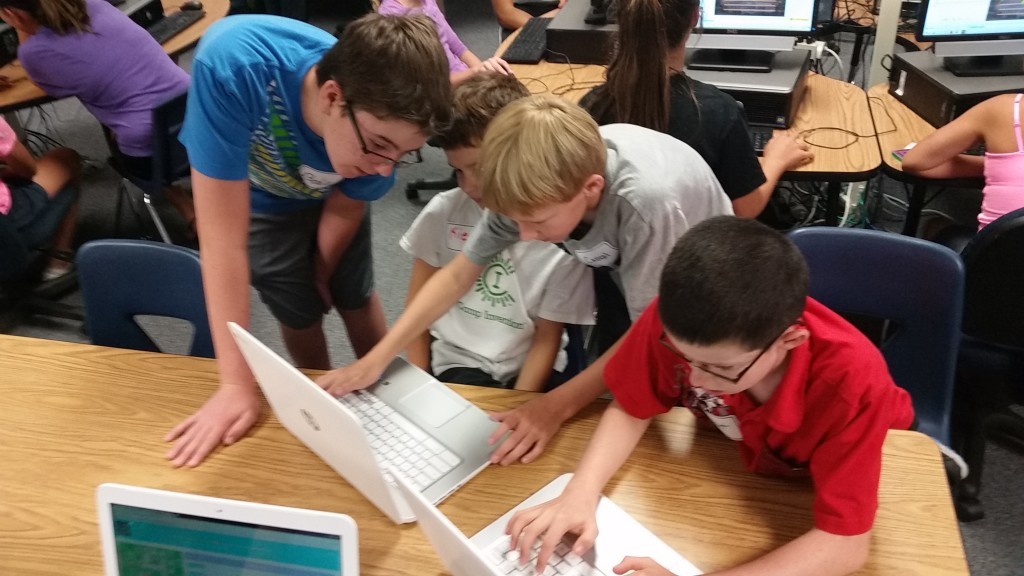 Request Free PD License
Every K-12 teacher is eligible for an individual professional development license that includes access to all self-paced and self-graded courses as well as the Creative Suite in NCLab.
Purchase NCLab
Order annual program license for $325 (one course) or $900 (all courses). Discounted library and jurisdiction site licenses and PD are available. Contact us for more details.
"I think you guys are simply unbelievably amazing. You are the voice of relevance for libraries, community education, innovation, tech, cross generational learning and more for the 21st century!! Thank you for all you are doing. It's mind blowing."

— Glenda Billingsley, Library Outreach, Las Vegas Clark County Library District
NCLab Guide for Camps and Programs
Click on the thumbnail below to download the Guide in PDF.
I conducted my first class last week. The next two classes are booked full. All the kids surveyed said they would continue using NCLab at home. =D They also liked the buttons. They all wanted their certificates printed out, and we gave them file folders for their "Coding Portfolio." They all said they would come back for more classes as well.

— Valerie Warren, Children's Services Department Head, Sahara West Library, Las Vegas
Thank you so much! The kids sooooo much loved the camp! One of them even completed their 3D object (we are only doing a 1 day camp) and was able to 3D print it!
— Sena Loyd, Director, Carson City Library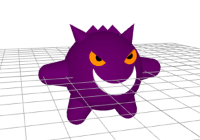 The Teens on our library's Teen Advisory Board are interested in hosting a NCLab Camp for teens at our library during Teen Tech Week. One of our members attended one of your camps, and REALLY liked it.

— Kathy Echavarria, Youth Services Librarian, Douglas County Public Library
Programs
The program, are suitable for students of ages 9 – 16 and all skill levels. They offer a wide range of exciting and fulfilling activities for both new and returning students:
Scratch, Lightbot: Code-free programming where students drag blocks of code – no keyboarding skills required.
Karel the Robot: Introductory computer programming – students type code in a simplified Python language.
Turtle Tina: Introductory computer programming – students draw patterns using full Python syntax, and export them for 3D printing.
Python: Advanced computer programming based on a major programming language of modern engineering and science.
2D Modeling: Move and rotate objects in the XY plane, solve Tetris and Tangram puzzles, build 2D designs.
3D Modeling: Build 3D designs related to games, sports, and movies using Constructive Solid Geometry (CSG).
Instructor Resources
NCLab's courses are accompanied by tutorial videos, textbooks, lesson plans,
pacing guides, student journals and more!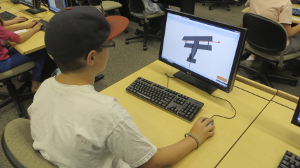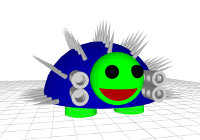 View 3D Models Built by Students
After finishing their courses, students keep a lifelong access to the computer programming and 3D modeling tools in NCLab's Creative Suite.
Like NCLab to Stay in the Loop!
Like us to receive occasional updates about new features, activities, programs, and computing education resources for kids.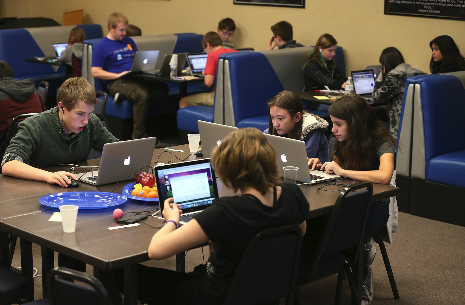 NCLab is not an affiliated program of The University of Nevada, Reno.